If You Love Dogs And Instagram, Then You're Gonna Lose It Over This New NYC Pop-Up
Our names are Syd and Lauren, and we're two of BuzzFeed's biggest doggo fans!!!!!!!
Needless to say, when we heard about Human's Best Friend — a new immersive pop-up for dogs and dog lovers — we HAD to find a way in!!!!!!
So, we contacted the very sweet and adorable creators of Human's Best Friend, Jason Sherwood and Brian Tovar, and they were like, "GET YOUR BUTTS HERE NOW!"
"We are lifelong dog lovers, and we wanted to use our design experience to create an environment that would celebrate dogs, and help rescue dogs find forever homes," Sherwood told BuzzFeed. "We wanted to turn the pop-up trend on its head, and turn it into a vehicle for good."
So without further ado, we will now tell you everything else you need to know about this utopia where you can take your child (aka dog) to have fun and also take lots of Instagram pics.
First, we walked in and were greeted by some extremely goob adoptable doggies!!!!!!!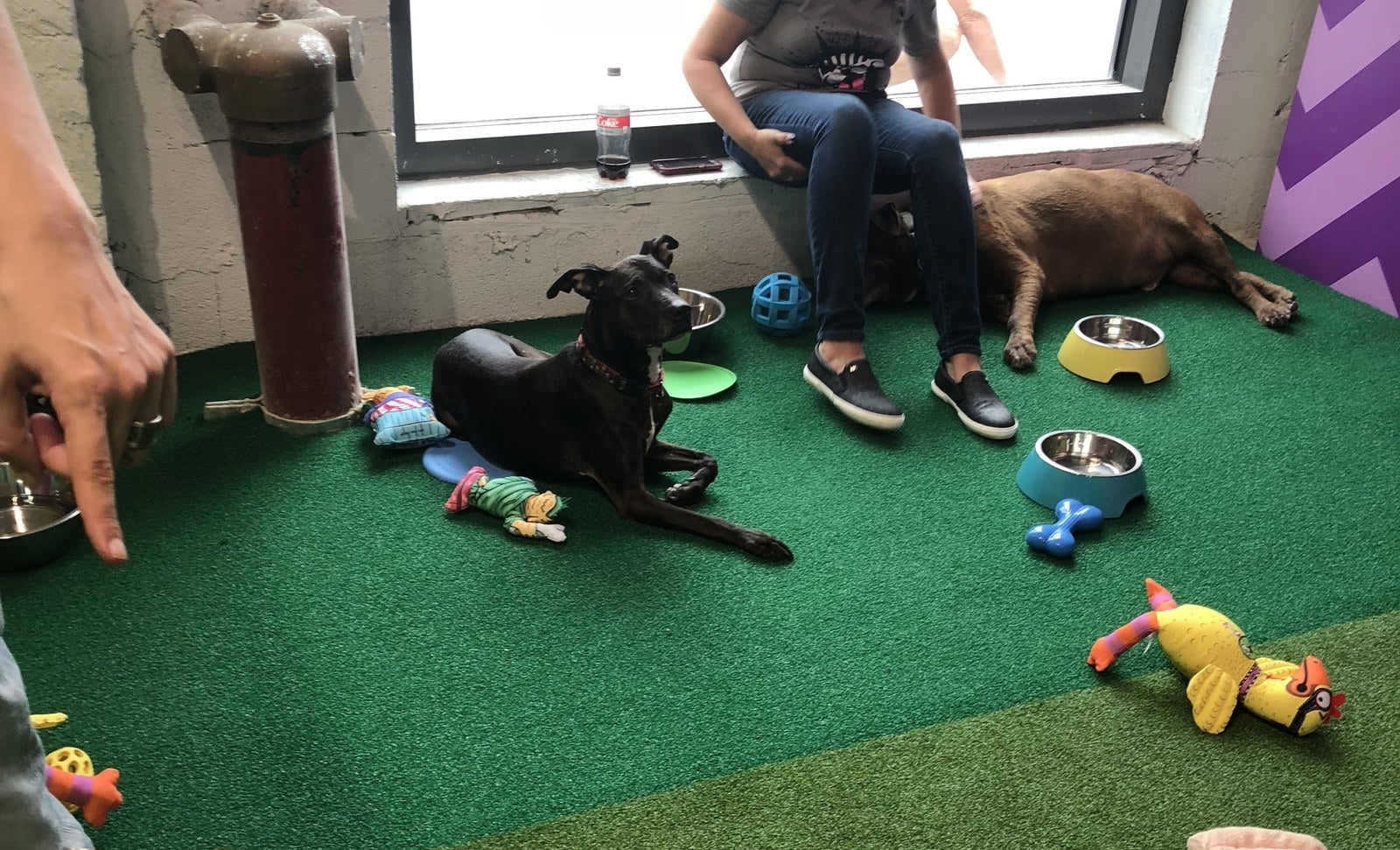 This is Marbles, one of the rescue pups. We decided to take him along on the adventure with us because we felt left out without a dog, he felt left out without hoomans, and clearly, he knows how to pose for a camera!
Yes, Marbles was the perfect companion for this journey!!!!!!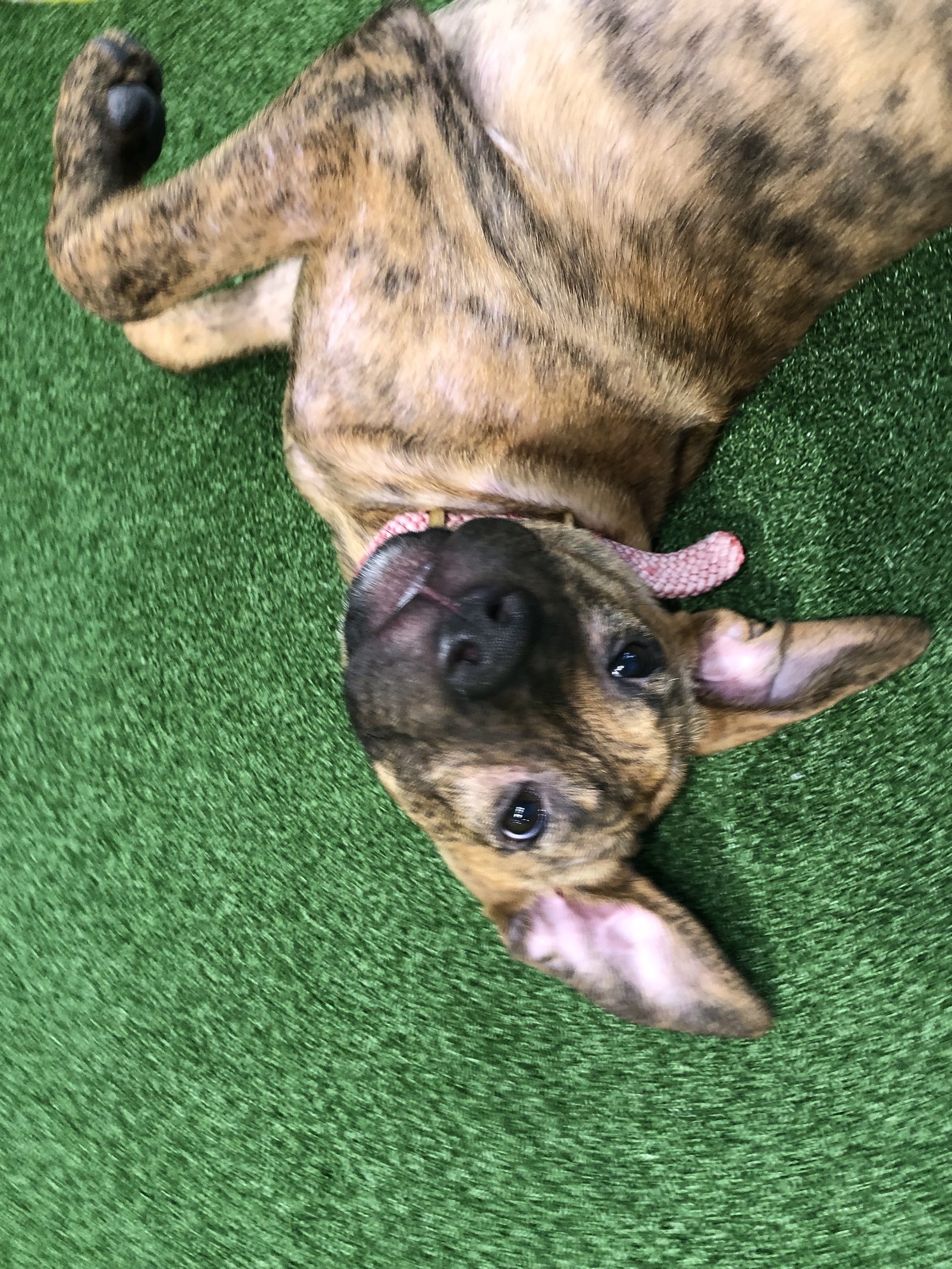 We began by entering a room called, "The Backyard"…hence the fences.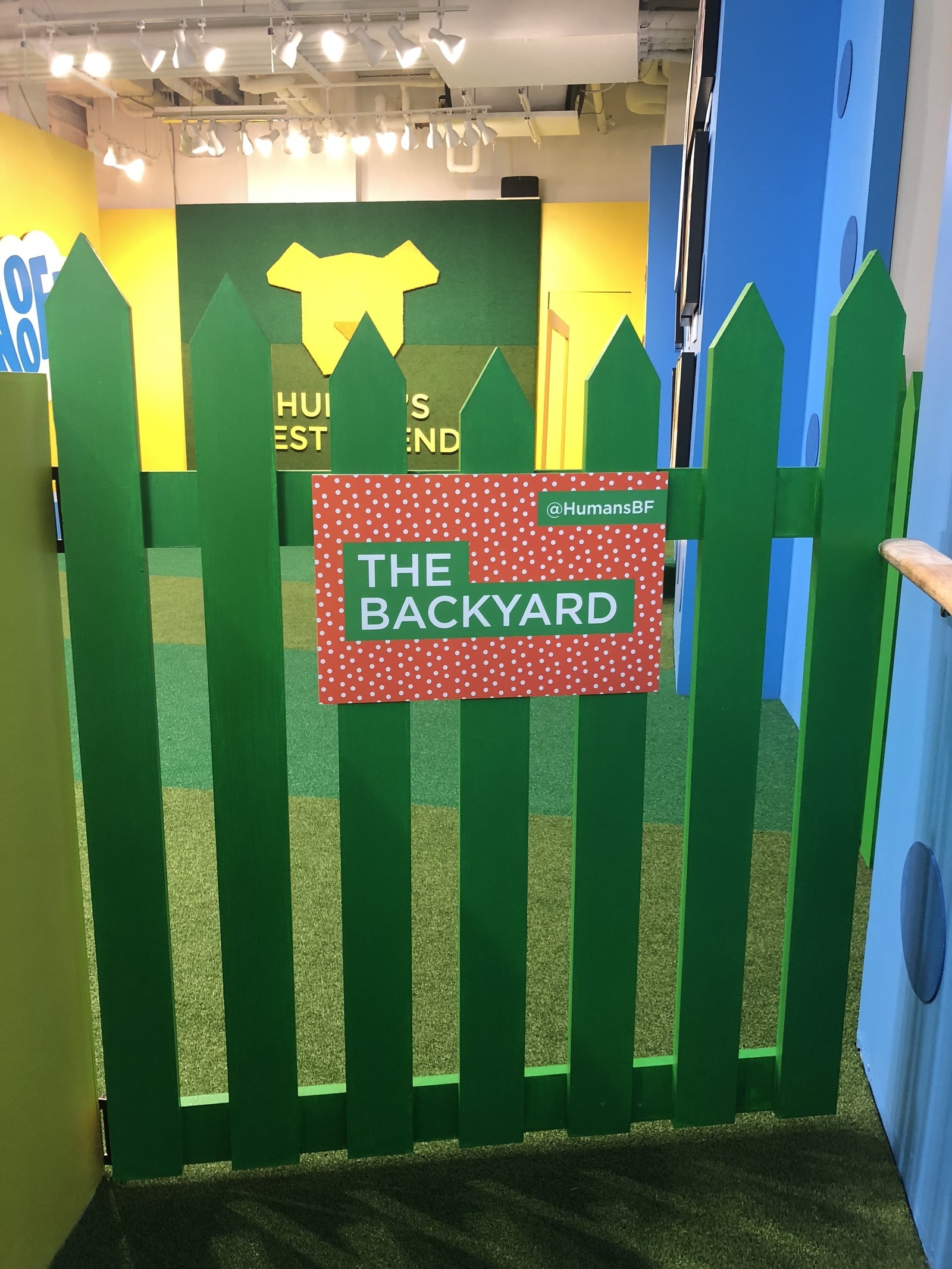 "We spent a lot of time brainstorming about the world of dogs — imagining how the other half lives," Sherwood said. "We wanted to create spaces that had distinctly varied identities — the backyard is all about grass, and sky, and texture."
With Marbles in tow, we made our way through a maze of rooms, each one more colorful than the next!
For example, Marbles got to pose with a beautiful steak dinner in one room (he was a little sleepy during his meal) and in another room got to take a dip in a pool of tennis balls!!!!!!!
We even caught some behind-the-scenes moments with some Insta-famous pupperinos!!!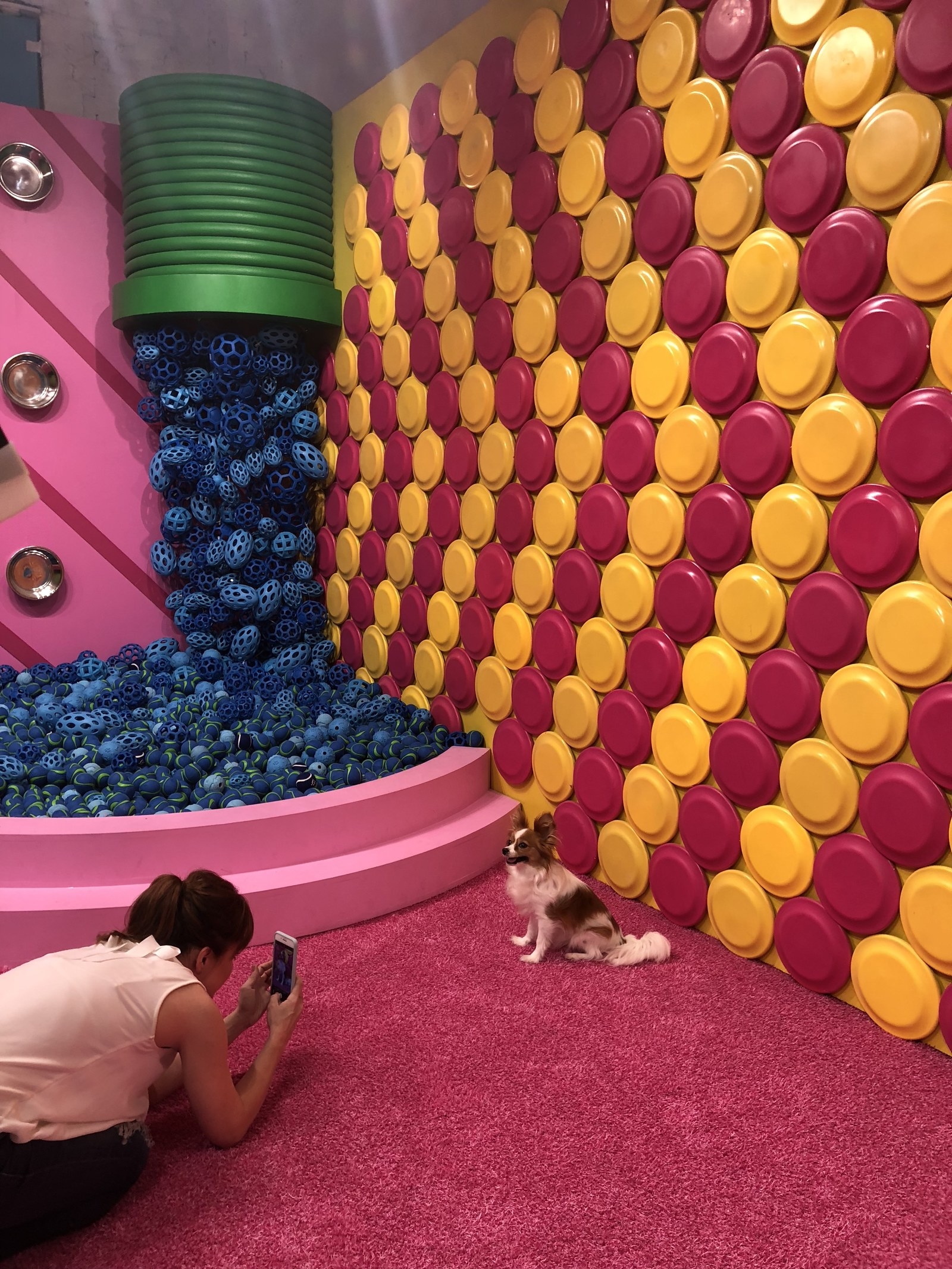 (And Syd copped a business card from a pup with over 200,000 followers!!!!!!!!!)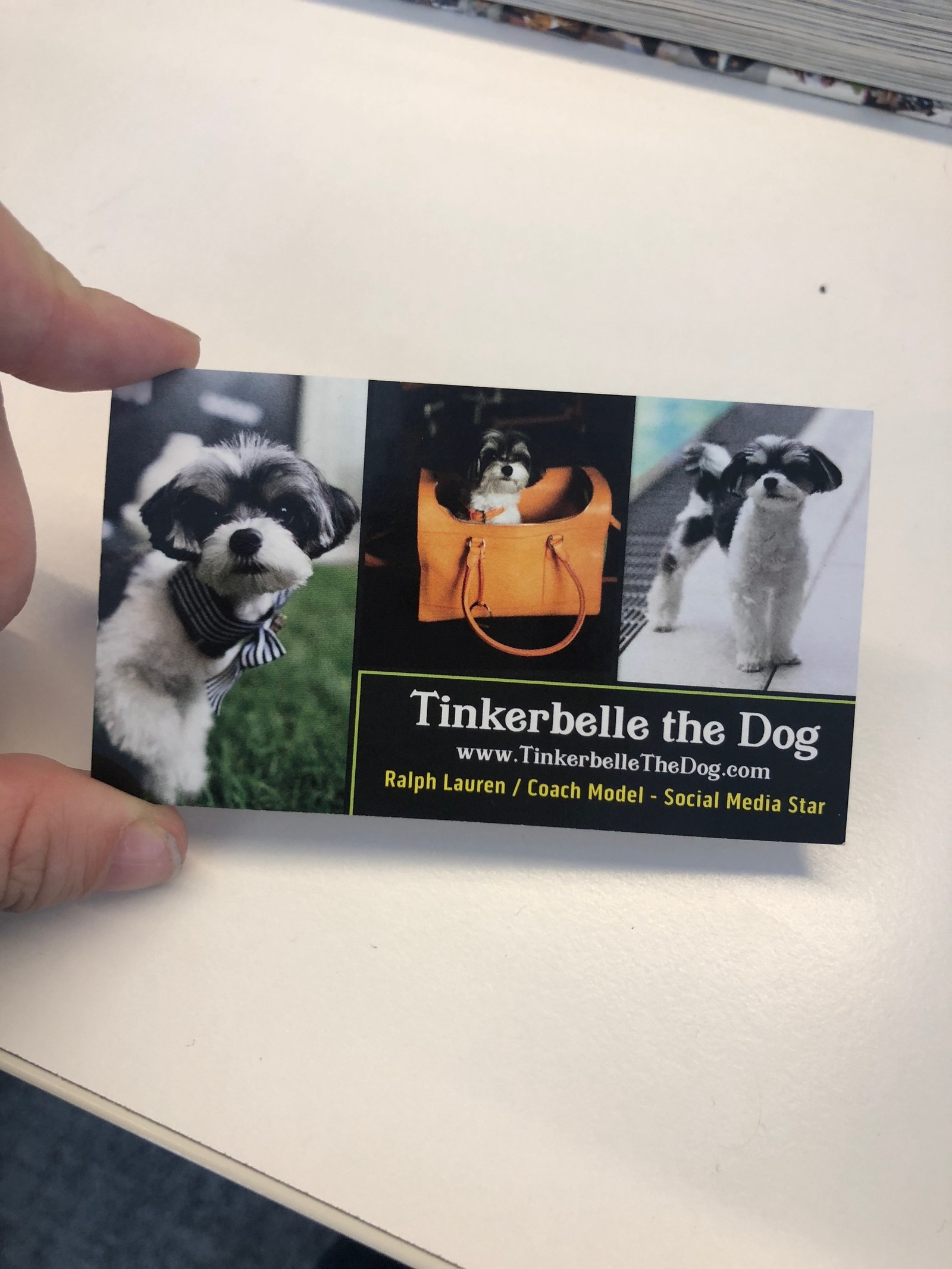 It's literally just one picture-perfect room after another!!!
Our personal favorite was "The Rainbow Bridge," which was dedicated to all the puppers who are no longer with us. 😢
I mean, LOOK 👏 AT 👏 THIS 👏 CONTENT. 👏
There's even a giant toy pit for doggos to jump in!!!!!!!
Basically the whole thing is one big photo op for you and your good boye.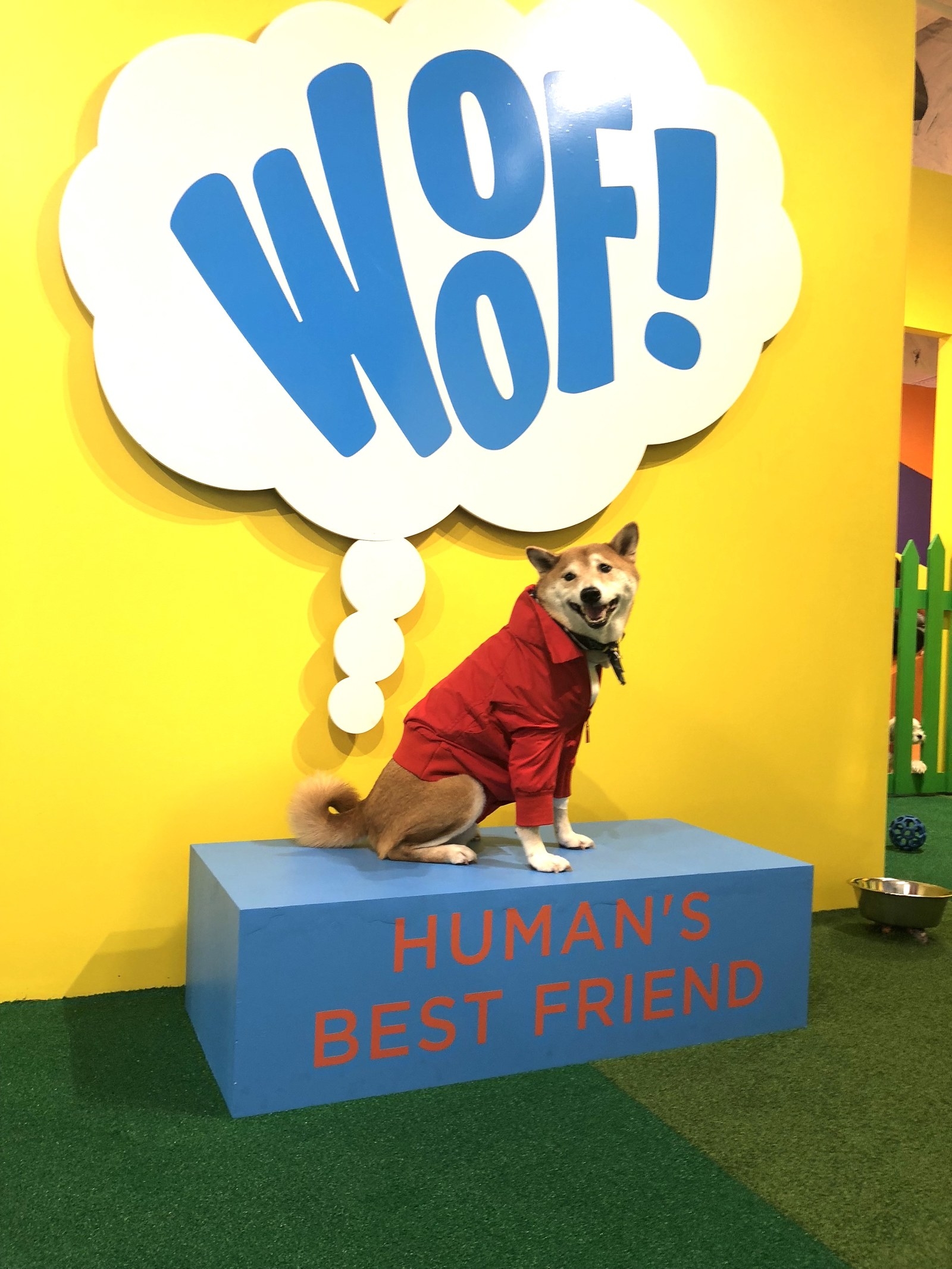 And yes, the results will get you a framable picture / a really great next post for your dog's Insta!!!!!!
Or your own Instagram…Hey, it's cool for humans too, and not gonna lie, Syd looks cool as H*CK here!!!!!!
Buttttt everything is better if it's you AND your best friend.
So don't disappoint your doggo, and make sure you check out Human's Best Friend!!! It's open until November 12 in New York City, so go SOON!!!!!!!!
To adopt Marbles or any of the other puppers at Human's Best Friend, please check out their full list of rescue partners here!